Recreation Therapist Occupational Employment statistics for 2014
by Hawke —
published

Oct 07, 2015 09:30 AM,
last modified

Oct 07, 2015 09:30 AM
A posting from the <RECREATIONALTHERAPYNET@LISTSERV.OKSTATE.EDU> email list, regarding current mean hourly and salary of recreation therapists in the United States during 2014.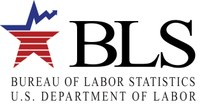 "RecreationalTherapynet

Hi RT,

Thanks to Colleen Cooke for posting Occupational Employment Statistics for recreational therapists on Facebook this morning.

I thought I'd share it on RecreationalTherapnet. Interesting data. Take a look.

See http://www.bls.gov/oes/current/oes291125.htm

Best, Dave

David R. Austin, Ph.D., FDRT, FALS
Professor Emeritus
Indiana University
"